ColdFusion Summit 2023 Recap
November 13, 2023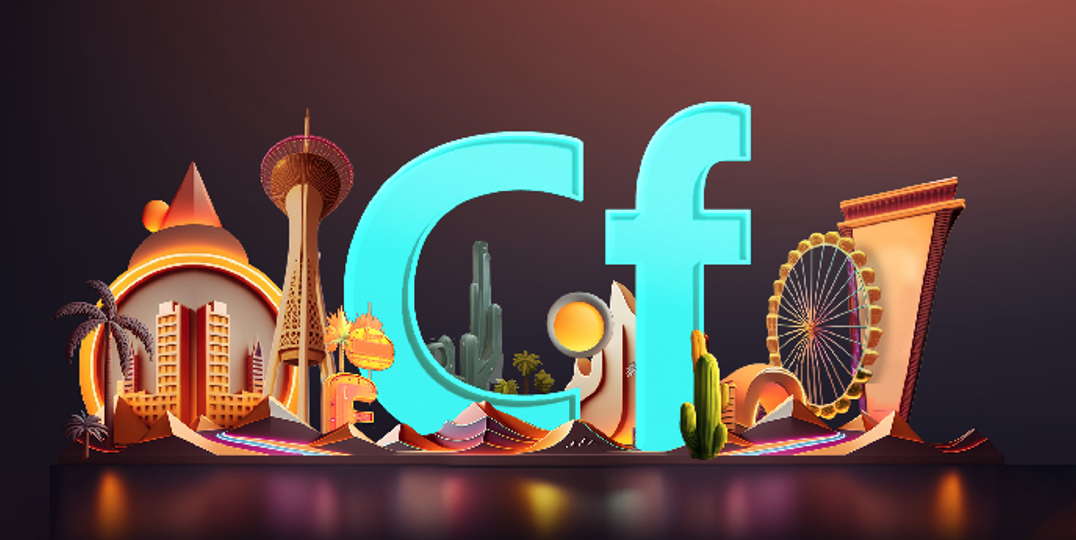 ---
A few weeks ago was the annual ColdFusion Summit in Las Vegas. And as expected, the event was very worth the trip! Overall I think everything ran very smoothly — food, sessions, staff, the party, and all the other things you'd expect at CF Summit were the same quality as previous years.
Day 1
The Day 1 keynote was about what you expect: some updates from Adobe about what to expect at the conference, what's been happening with ColdFusion sales and trends of late. The first half also included a few related bits of info about the general direction technology is heading presently. In short, it's all good things and heading in the right direction.
The second half of the keynote was a selection of customer showcases -- different companies describing what they do and how they use ColdFusion to accomplish their goals. One story was super inspiring, about how America Learns got started by just 1 person and a student learning CFML in school -- this should be expanded into it's own session!
Day 2
Day 2's general session was with Andy Buckley who played David Wallace on The Office. This wasn't a technical discussion in any way, and it didn't appear to be very scripted. Instead, Andy talked a bit about his life as a struggling actor, balancing a day job, going for auditions, and how he ended up in the life he has now. It was an enjoyable and inspiring story to hear, even if it wasn't as well structured (at times) as a prewritten presentation.
Unofficially, I heard attendance at the conference was in the 400-ish range -- getting close to what the numbers were pre-pandemic. It certainly felt like there were just as many people as before Covid. Again, the numbers are heading in the right direction.
Other highlights and things of note:
Charvi Dhoot from Adobe presented "ColdFusion 2024 and Beyond Unveiled" which included a bunch of things coming from Adobe in the next year. New features in CF, old features returning (maybe in a revamped way?), and other plans for the future. Charvi was kind enough to let South of Shasta have 5 minutes of her time here to announce a project we'll be releasing soon...hey if you weren't there in the room with us, then you'll just have to wait to read about it later. ;)
Raymond Camden gave an excellent talk about the Adobe Acrobat PDF services and all the ways they can be used via ColdFusion. As expected, Raymond's talk was stellar, included lots of code, and demos featuring cats. Seriously, go see Ray any time he's giving a presentation. It'll be worth your time, I promise.
Luis Majano and Brad Wood from Ortus Solutions gave great talks on updates to ORM and Task Runners respectively. I haven't looked at ORM or Task Runners in a bit, but may have to revisit them both now. (And neither of these requires ColdBox, FYI.)
Semi-related, I really enjoyed Annette Liskey's talk about using RuleBox and TestBox. It's one thing to hear an Ortus team member give a preso about their own products, but hearing about experiences using something from an outside customer always comes with a unique perspective and a fresh way of explaining uses of the technology.
My talk on "Web Components and CFML" went well enough. If anyone wasn't able to attend the conference and needs a speaker for their user group, I'd be happy to present this again for you. Just drop me an email.
ColdFusion Certification Workshop
Day 3 was the ColdFusion Certification Workshop. We had so many students this year that there were 2 rooms full of students! Nice to see the uptick in people getting certified in ColdFusion!
Brian Sappey and I ran the classes, and gave the students a chance to take the test at the end of the day. Alas, I don't have numbers on how many people passed but if I had to guess, it'd be lower than the first year which was 90% passing. That's way too high, and showed that we needed to rebuild the test to be more realistic. The current test has a better balance of real world questions, and thus hopefully has a lower passing rate. We don't want everyone to pass; we want developers that truly know what they're doing to pass! Nothing is perfect, but I like the quality of the current test more than our original version.
Thanks to Mark Takata and Kishore Balakrishnan, and everyone else at Adobe and Carasoft that helped make the CF Summit a successful event! Looking forward to next year!
-nolan